Black Friday and Cyber Monday are just a few minutes away. Do you know that if you do your shopping these days, you will get more promotions and discounts? Especially in America, by following the discounts at Black Friday and Cyber Monday days, you've seen the news of people who buy products at incredible prices. Firstly we will give you information about Black Friday and Cyber Monday. Then we will share the campaigns of travel sector.
Black Friday
What is Black Friday:The first Friday after Thanksgiving is called Black Friday. This day is considered the beginning of the new year shopping season. Curiously the expected day of discount. Although initially in the US, this discount day is spread all over the world. Shop opens early and closes late. Almost all stores offer incredible discounts to attract customers to their shops. In order not to miss Black Friday discounts, many people wait in line outside the store in the morning and try to get the product they want to buy when the store is opened. At first a day was a big discount day, but it turned into a 4 day discount spree. It has spread all over the world, especially when E-commerce sites make such campaigns.
Why it is called Black Friday:In 1961, in Philadelphia, because of heavy traffic and difficulties caused by shopping, newspapers were named Black Friday. Since then, it has been pronounced by this name. Even in the 60's the name 'Black Friday' became so widespread in Philadelphia, some officials who thought the name could have a negative effect, suggested to be changed to 'Big Friday' but they were not popular. In the 80s, retailers brought the name Black Friday back to oblivion. Some companies also use other names for this day; Legend Friday, Super Friday, Expected Friday, Fantastic Friday, Black Sale, Legend Days, Legend Discount.
When does 2018 Black Friday start? 23 November 2018
Cyber Monday
What is Cyber Monday:Cyber Monday is the digital version of Black Friday. The shopping season, which begins with Black Friday, is moved to the virtual world with Cyber Monday. It is the day when special discounts were made on the internet and the most online shopping of the year was made. It's the first Monday following Thanksgiving.  Cyber Monday is an opportunity for those who missed the discount on Black Friday.
Why it is called Cyber Monday:The discount used by an e-commerce site in 2005 quickly spread across other online websites. On November 28, 2005, Shop.org used the term "Cyber Monday". According to a survey,  6.6 billion $ is spent online at this day.
When does Cyber Monday start? 2018 Cyber Monday will start on November 26th. In 2019, it comes to 2 December.
The first thing you should pay attention to in the discount campaigns is to avoid the companies that make discounts on inflated prices. On these discount days, we hope you can set the trip for a cheap price.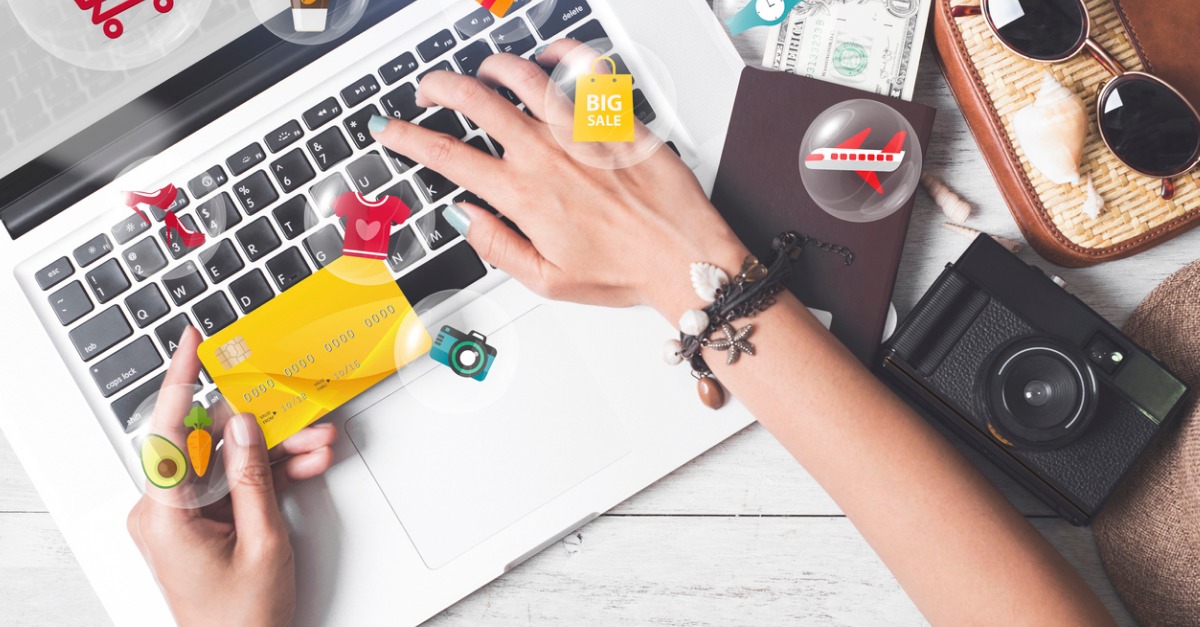 Flight ticket campaigns
Turkish Airlines: THY offers discounts for flights from Kiev, Lviv, Odessa, Kherson, Zaporoje and Kharkiv between 20-25 November as part of the Black Friday 2018 discount campaign. 25 percent discount in economy class tickets and 30 percent discount in business tickets.
Ryan Air: Promotional campaign has been launched as Cyberweek. Every day will continue throughout the week by offering different discount options. The campaign will start on 19 November and end on November 26th. It offers flights starting from $ 5.99.
Easy Jet:Easy Jet offers discounts of £ 50 for city breaks bookings and £ 100 for ski holidays. You must make your reservation for 16 cities between 20-28 November. Your travel date must not be later than 1 September 2019.
Flybmi:The Flybmi campaign will be available all weekend from Friday (November 23rd) to Sunday (November 25th). One-way flights from London are available at prices starting from £ 39.
Hotel campaigns
Hotels.com:When you visit the site between 23-26 November, you will receive a discount coupon of 7%, 8%, 10% and 99%. You can use this coupon to book your dream holiday.
Expedia:Expedia offers discounts up to 75% for hotels. You need to download the Expedia application till November 23rd. After downloading the Expedia application on Black Friday at 9 am, you can use the discount code according to the written explanation at the Expedia Black Friday deals page.
Booking.com: Booking.com has launched many promotions for Black Friday 2018. From 22 to 27 November, there are discounts up to 40% for thousands of hotels, apartments and other accommodation options.